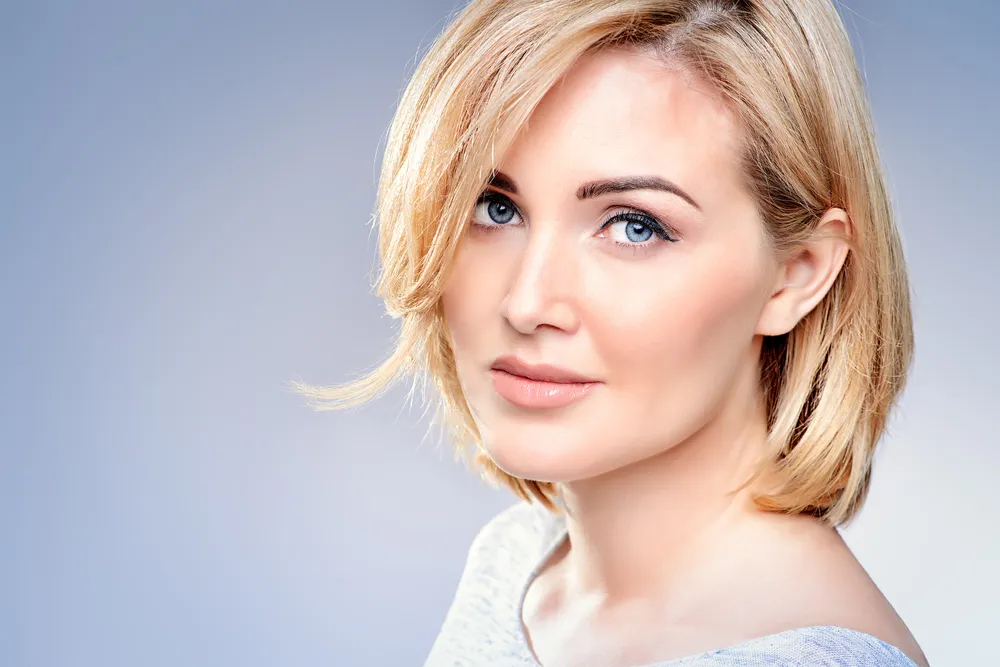 We at Alabama Dermatology want you to look and feel your best. After all, when you look good you feel good, right? We are passionate about what we do and genuinely care about helping you achieve the results you desire. Dr. Lucas, Dr. Walker and our cosmetic staff take your investment in your skin seriously by recommending medical grade skin products and cosmetic non-invasive procedures to achieve a more youthful, natural-looking appearance. We are excited to customize a treatment plan just for you!
COSMETIC TREATMENTS WE PROVIDE
DYSPORT- Dysport is a type of botulinum toxin that is meant to relax muscle contraction that causes dynamic wrinkles, or wrinkles seen with facial movements. By using Dysport and preventing those dynamic wrinkles, you are preventing static wrinkles, or wrinkles at rest. Dysport is fast-acting, with onset within 2-3 days and usually lasts between 3-5 months.
JUVEDERM - Juvederm is a collection of modified hyaluronic acid gel fillers that temporarily restore volume loss to different areas of the face, such as the cheeks, nasolabial folds, corners of mouth, lips and wrinkles around the mouth. This collection includes VOLUMA XC, VOLLURE XC, VOLBELLA XC, ULTRA XC and ULTRA PLUS XC.
RESTYLANE - The Restylane family of fillers also are composed of hyaluronic acid particles and are meant to restore volume loss in specific areas such as the lips (RESTYLANE), lines around the mouth (RESTYLANE SILK), cheeks (RESTYLANE LYFT) and laugh lines (RESTYLANE REFYNE and DEFYNE).
SCULPTRA - Sculptra is a poly-L-lactic acid (PLLA) collagen stimulator that works within the deep dermis to help stimulate collagen production. The results appear gradually, helping to restore facial volume and the look of fullness to wrinkles and folds. Treatment regimen is typically three injections over the course of three or four months.
BROADBAND LIGHT - BBL is the next generation of Intense Pulsed Light (IPL) therapy. The treatment uses short bursts of high-intensity light to produce younger-looking skin that's firmer and more even in tone and texture. This treatment targets pigmented lesions (age spots and brown spots), small blood vessels, rosacea and uneven skin texture.
ULTHERAPY - Ultherapy uses time-tested ultrasound energy to lift and tighten the skin naturally without surgery or downtime. It is FDA-cleared to lift skin on the neck, under the chin and on the eyebrow. It is also FDA-cleared to improve the appearance of lines and wrinkles on the chest. The ultrasound energy triggers a natural response under the skin, jumpstarting the regenerative process that produces fresh, new collagen.
TRUSCULPT ID - Trusculpt iD is the latest in body sculpting, treating the entire fat layer with radiofrequency, resulting in an average of 24% fat reduction at 3 months with a single 15-minute treatment. Areas commonly treated include the abdomen and flanks, upper arms, inner/outer thighs, and under the chin. There is no downtime for this procedure.
CHEMICAL PEELS - We offer a wide array of Skin Ceuticals chemical peels to treat uneven skin texture and tone, discoloration, acne and wrinkles.