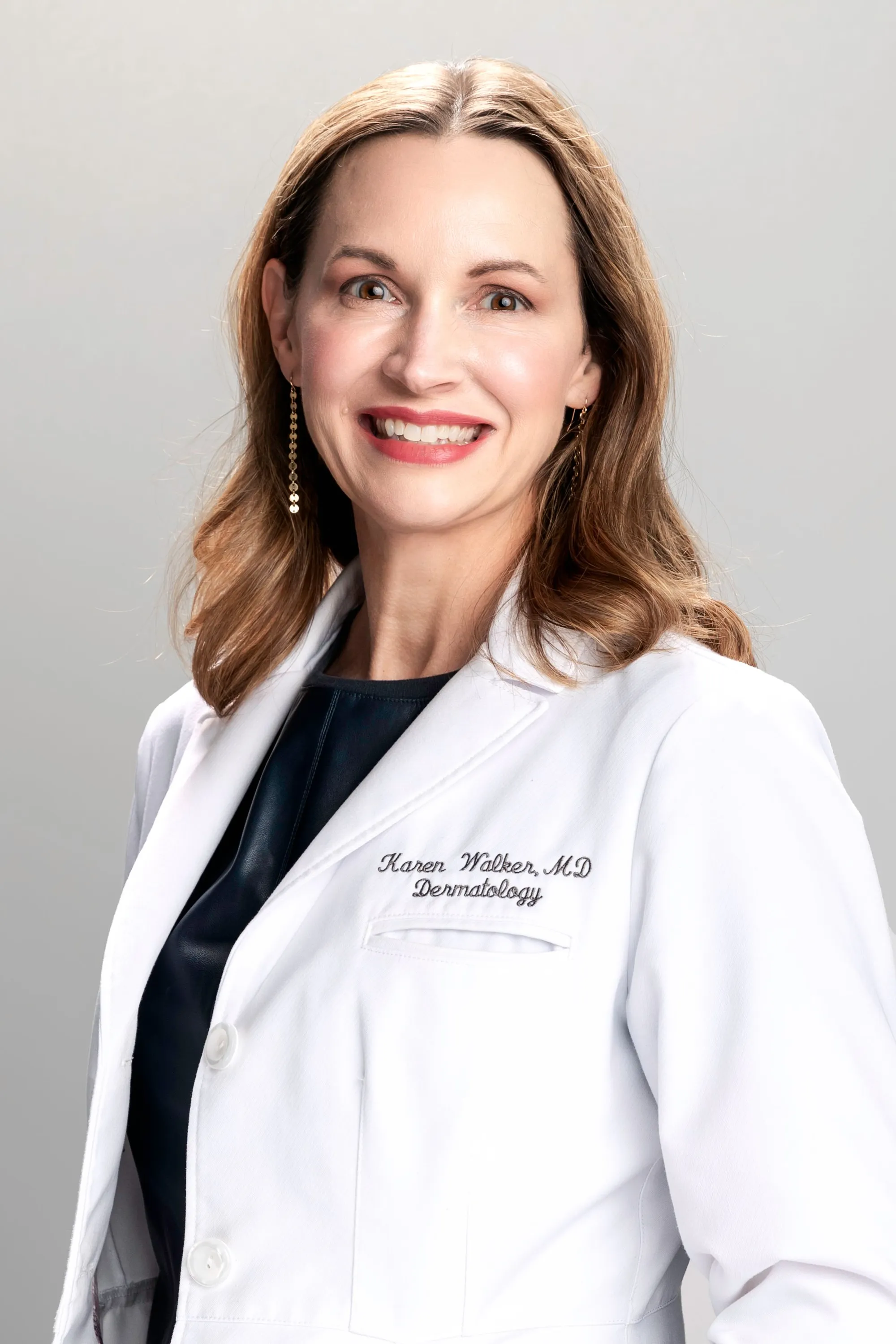 Board certified by the American Board of Dermatology
Dr. Karen Walker is a Tuscaloosa native graduating from Central High School where she was valedictorian and a Falcons cheerleader. She graduated summa cum laude from the University of Alabama with a bachelor of science in biology. While at the University, she was a member of Capstone Men and Women, the XXXI, and elected to the Homecoming Court in 1997.
Her doctorate of medicine was obtained from the University of Alabama School of Medicine. She graduated magna cum laude in 2002 and remained at UAB for internship in Internal Medicine. Her dermatology training was completed at the Medical College of Georgia where she was Chief Resident.
In 2006, Dr. Walker joined Alabama Dermatology Associates, P.C. Dr. Walker enjoys treating a wide spectrum of dermatological conditions such as psoriasis, atopic dermatitis, acne, and rosacea. She also specializes in skin cancer detection and treatment. Dr. Walker has been performing rejuvenating procedures including Botox and Dysport injection, filler injection, and chemical peels for over 16 years. Constant advancements in the arena of dermatology keep Dr. Walker excited about her specialty—biologic treatments for psoriasis, non-surgical skin tightening and body contouring, research-driven skincare are just a few examples.
Outside of dermatology, Dr. Walker loves spending time with her husband Jonathan Walker, of Alabama Financial Advisors, and four sons. If she is not within the walls of Alabama Dermatology, you will likely find her on a ball field or court or short-order cooking for ravenous boys.
Services Performed:
General medical and surgical dermatology.
Cosmetic Dermatology