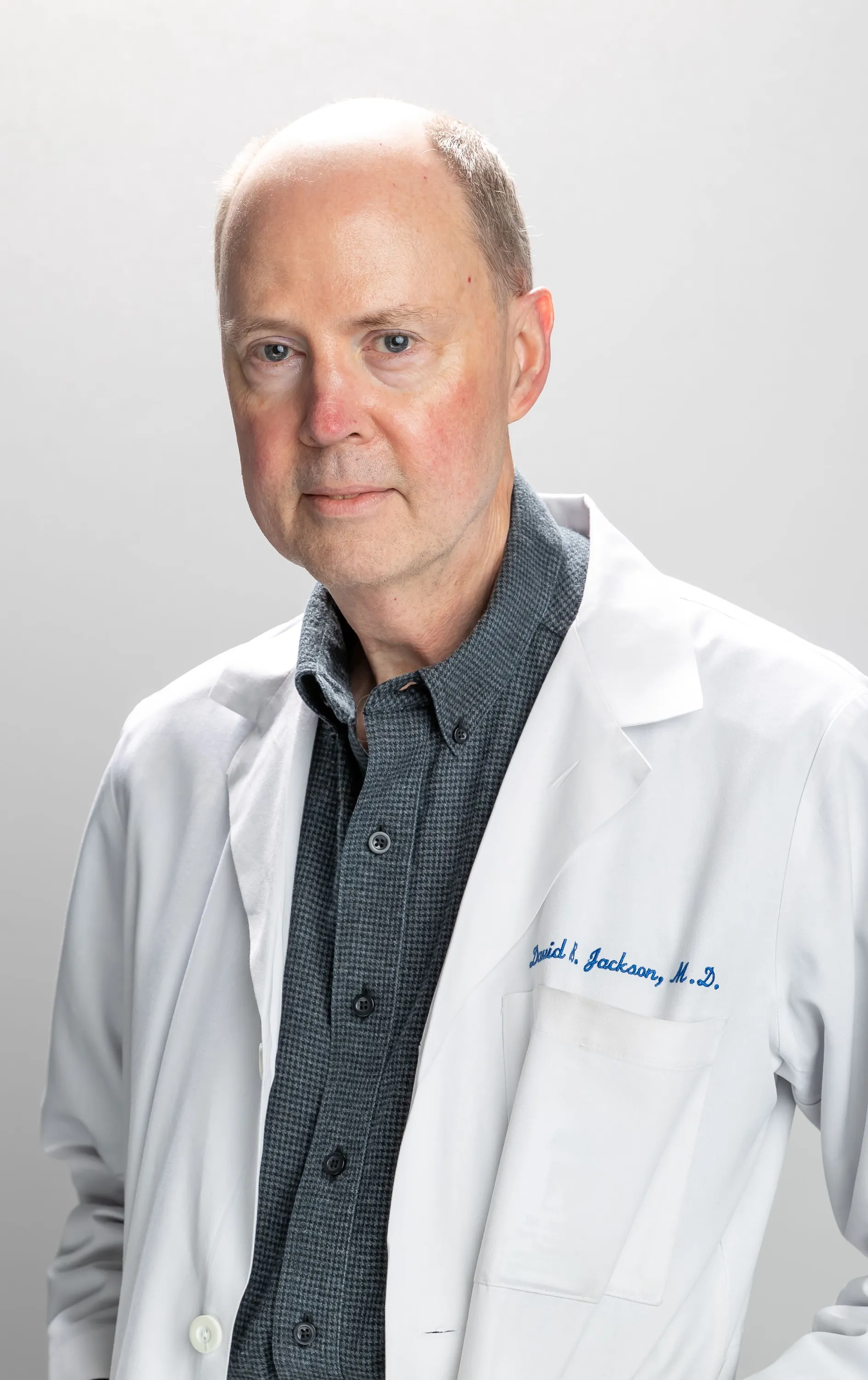 Board certified by the American Board of Dermatology
Dr. Jackson, a native of Florida with Alabama roots, graduated from Florida State University and The University of Florida College of Medicine. He did his residency in Dermatology at the University of Arkansas for Medical Sciences In Little Rock, where, among other things, he did clinical research on variations in the strength of generic drugs. Following several years of private practice in Tallahassee, Florida, he was invited to join Alabama Dermatology Associates, where he has now practiced for over twenty-five years. At this point in his career, his main focus is on medical dermatology of adult patients, with emphasis on the diagnosis and treatment of skin diseases and the detection and prevention of skin cancer. He makes a point of listening to and carefully examining each patient he sees in order to render the best care to each. Dr. Jackson considers the practice of Dermatology to be not just a career, but a calling.
Services Performed:
General medical and surgical dermatology.